Have you ever tried to recover a file and been told that it's too late? Recuva can help! Recuva is a great application that allows you to recover files you've lost or deleted by mistake. The great thing about Recuva for PC is that it can be used to recover any file(s) you may have accidentally erased from your computer. It doesn't matter if you've erased the files using the Windows delete function, or the permanent delete function in some programs, Recuva will find them. No matter if you've accidentally deleted them from your hard disk, a camera card in your camera or phone, an external USB flash drive, and other devices.
Recuva Review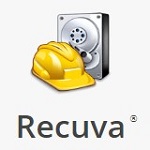 Recuva is an easy-to-use application that enables you to recover your lost files. As you probably already know, when you delete a file on your computer, the data isn't actually erased. It's still there, only marked as free space by the operating system and thus recoverable, unless it is overwritten by new data. It offers a very intuitive interface and excellent features for finding your lost files, even if you can't remember exactly when or where you deleted them. Recuva scans every part of your hard drive, so you don't have to worry about restoring your data.
Although it's quite unlikely that you will ever lose one of your most recent files (Especially if you use a recovery program such as CCleaner), it's always good to have peace of mind knowing that you can recover your files in case it happens. Here, they implemented a fast scanning system that will scan your disk for all deleted files matching your search criteria.
Overall, Recuva is a great application that allows you to recover files you've lost or deleted by mistake. It's very easy to use, all you need is to select the disk in which you want to search for the file and a folder where the recovered files will be saved. It's developed by Piriform, also the creators of the extremely useful CCleaner tool.
Recuva Features
File recovery: Recuva can recover various file types such as photos, documents, videos, music, and emails.
Deep scan: The software can perform a deep scan of your storage device to search for deleted files that are not immediately visible.
Quick scan: If you need to recover a file quickly, Recuva can perform a quick scan to search for recently deleted files.
Preview option: You can preview the recoverable files before restoring them to ensure that you are restoring the right files.
Secure delete: Recuva also has a secure delete feature that can permanently erase files, making them unrecoverable.
Portable version: There is a portable version of Recuva that can be run from a USB drive without installing it on the computer.
User-friendly interface: The software has a simple and user-friendly interface that makes it easy to use even for those who are not tech-savvy.
Support for multiple languages: Recuva is available in multiple languages, making it accessible to users around the world.
Download Information
License: Free
Author: Piriform Software Ltd
Operating System: Windows XP, Windows Vista, Windows 7, Windows 8, Windows 8.1, Windows 10, Windows 11
Language: English
File Name: Recuva for Windows 32 and 64 bit setup exe
File Size:

Recuva is a product developed by Piriform Software Ltd, this site is not directly affiliated with Piriform Software Ltd. All registered trademarks and company names mentioned herein are the property of their respective owners.