Your Windows PC performs poorly and you don't know how to fix it? Your PC is a mess and even after a quick clean-up, it feels slower than ever, Glary Utilities is a perfect solution. It offers many tools for maintaining and optimizing your Windows system. With it, you can clean the registry, free up disk space, erase tracks and data on the system, accelerate internet speed, free up more computer memory, check for software updates and etc. Good PC maintenance is necessary to keep the computer running at its optimum speed, and Glary Utilities is designed to perform just that.
Glary Utilities Review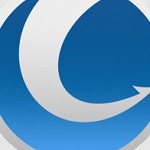 Glary Utilities is the number one tool for fixing these problems and ensuring your PC starts running more smoothly and quickly. This PC optimization software combines an array of tools that can help you organize your hard drive, registry, memory, optimize your internet connection and free up space to make your computer faster. It will free up disk space, get rid of junk files, dust the windows registry, maintain PC health and safely clean confidential data. You can optimize your system's performance and keep it safe with Glary Utilities.
Let's experience the best PC speed-up utility tool and windows optimization utility, Glary Utilities. Glary Utilities is a suite of utilities for performing various PC maintenance and optimization tasks for Windows-based systems. So it can clean up all the ugly files on your computer and keep your computer running at top performance. With this software, you don't need to worry about all these problems any longer.
Overall, Glary Utilities is a great system optimizer that provides a one-stop solution for PC performance optimization. With Registry Cleaner, Registry Defrag, Registry Backup, and Registry Repair, it cleans out any errors or junk files from your registry and makes it more stable.
Download Information
License: Free
Author: Glarysoft
Operating System: Windows XP, Windows Vista, Windows 7, Windows 8, Windows 8.1, Windows 10, Windows 11
Language: English
File Name: Glary Utilities for Windows 32 and 64 bit setup exe
File Size:

Glary Utilities is a product developed by Glarysoft, this site is not directly affiliated with Glarysoft. All registered trademarks and company names mentioned herein are the property of their respective owners.