You're a busy person. Whether you're at college, in business, or just trying to juggle a million jobs at once, there's never enough time to get it all done. And when you do finally find the time to get that big project finished, your notes are scattered on scraps of paper all over the place. The notion is here to bring your scattered notes together. Be more organized: Get things out of your head and into Notion. Notion Desktop app is designed to help you organize your ideas. The software introduces advanced features and a new approach that can boost productivity.
Notion Desktop Review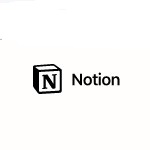 Notion desktop is a personal knowledge management platform that helps you collect notes, organize content, and connect it all into meaningful projects. Take advantage of Notion's intuitive interface to source, store, and share your ideas. It feels like paper, except better – more portable, more flexible, and more fun. You can jot down quick thoughts or go deep on research: Notion is designed to handle both. Features include a fast digital scratchpad that helps you focus on the current task, enhanced markdown support, project planning capabilities, and a visually intuitive interface.
Save time by recording your ideas in a single place, and managing them effectively. The notion is multiple tools in one, it allows you to merge files into one, and real-time collaboration and cloud accessibility ensure that no matter how many contributors you have, every edit can be seen by everyone.
Take notes, make lists, and organize your ideas the way you want. Build and customize your own organizational system with tags, lists, checklists, and more. Everything you write is stored locally on your computer so it's always available when you need it. When your thoughts are in Notion, they're organized for you – no more missing pieces or scattered scraps of paper for your brilliant ideas and thoughts.
Download Information
License: Free
Author: Notion Labs, Inc
Operating System: Windows XP, Windows Vista, Windows 7, Windows 8, Windows 8.1, Windows 10, Windows 11
Language: English
File Name: Notion Desktop for Windows 32 and 64 bit setup exe
File Size:

Notion Desktop is a product developed by Notion Labs, Inc, this site is not directly affiliated with Notion Labs, Inc. All registered trademarks and company names mentioned herein are the property of their respective owners.