If your PC can not boot, there are many possible problems that Windows can run into, like MBR error, ASR/ACL/ACS error, and so on. No one can know for sure what is the problem we're facing now. Fortunately, this software can help you to solve all the above-mentioned problems. Stop PC from booting with Windows Boot Genius. It is the most useful Windows boot recovery software that helps you make Windows bootable CD/DVD/USB drives, fix all boot problems, backup and restore windows operating system, hard disk, and partitions.
Windows Boot Genius Review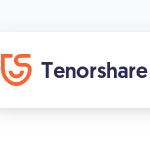 Windows Boot Genius is a useful tool that can fix all Windows boot problems: Virus attack, Blue Screen of Death, System crash, Windows Update, Accidental Deletion, Unexpected Factors, Partition Damage, and so on. It can create a bootable CD/DVD or USB flash drive, which can help recover everything back. Windows Boot Genius is suitable for everyone. If you have no technical knowledge, you can easily use it to solve your computer's boot problem. If you are interested in the PC repair business, you can use it to create a bootable CD/DVD or USB drive as your business promotion.
Windows Boot Genius can directly fix your windows boot. If your XP computer suddenly crashes or you changed your hardware which cause the system not to boot, then Windows Boot Genius is the reliable assistant for you. It can help you easily get back your computer startup without reinstalling Windows operating system. It is a bootable HDD/Partition recovery tool for Windows XP, Vista, 7, 11, 10, and Windows 8.
If you ever get a Windows boot problem like Windows failed to start, or windows are missing or corrupt, or not able to exit in safe mode, or simply cannot enter into your login account, you can use this application to fix that problem. No need to reinstall windows again, just use this software to repair the boot record of the Windows operating system.
Download Information
License: Trial
Author: Tenorshare
Operating System: Windows XP, Windows Vista, Windows 7, Windows 8, Windows 8.1, Windows 10, Windows 11
Language: English
File Name: Windows Boot Genius for Windows 32 and 64 bit setup exe
File Size:

Windows Boot Genius is a product developed by Tenorshare, this site is not directly affiliated with Tenorshare. All registered trademarks and company names mentioned herein are the property of their respective owners.