Your Windows computer works best when it's running at full speed. But over time your PC can become cluttered with unused files and settings that just waste space and memory. CCleaner cleans up these unnecessary items to make your computer run faster. CCleaner is a System Utility software that helps you to clean your computer, maintain Windows and PC. CCleaner allows you to clean your computer to make it faster, more secure, and more stable while also saving time and eliminating frustration. With this all-in-one package, you can delete files, optimize hardware and boost your PC's performance.
CCleaner Review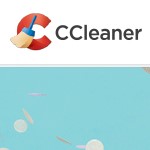 CCleaner is the easy, smart way to clean your PC! This PC cleaner and optimizer offers you an easy, one-click way to delete files, clear Internet history and activity. CCleaner cleans internet history, shred files in the recycle bin, removes unused and old applications, deletes cookies and temporary files, and cleans out your autocomplete memory. Additional features include a startup manager to manage programs run upon startup, an uninstall manager for uninstalling programs from your system, and an advanced registry cleaner.
Your Windows PC is full of unnecessary garbage and stale data. Over time, your PC may accumulate registry errors, security vulnerabilities, unwanted traces, cookies, and broken shortcuts. Use CCleaner to clean these up and make your system run faster. Also, this program can remove the installed programs list. Join over 10 million users who have cleaned their PCs with CCleaner.
Quickly and smartly clean your PC with CCleaner. If you're looking for a faster, more efficient, and more secure way to clean your computer, CCleaner is right for you. It's easy enough for anyone to use and has a modern interface that's perfect for today's technology. You'll never know how you managed without it.
CCleaner Features
One-click cleaning: CCleaner offers an easy, one-click way to delete files, clear internet history and activity, and clean out your autocomplete memory.
Removes unnecessary files: The program can remove unnecessary files such as cookies, temporary files, and shred files in the recycle bin to free up disk space.
Optimizes PC performance: CCleaner can clean registry errors, security vulnerabilities, unwanted traces, and broken shortcuts to improve PC performance.
Startup manager: It includes a startup manager that allows you to manage programs that run upon startup, improving startup times and reducing system resource usage.
Uninstall manager: CCleaner's uninstall manager makes it easy to uninstall programs from your system, removing leftover files and registry entries.
Advanced registry cleaner: The program features an advanced registry cleaner that can fix registry issues that may cause system errors, crashes, and instability.
User-friendly interface: CCleaner has a user-friendly interface that is easy to navigate, making it accessible even to those who are not tech-savvy.
Widely used: CCleaner is a popular program with over 10 million users, which indicates its reliability and effectiveness.
Download Information
License: Free
Author: Piriform Software Ltd
Operating System: Windows XP, Windows Vista, Windows 7, Windows 8, Windows 8.1, Windows 10, Windows 11
Language: English
File Name: CCleaner for Windows 32 and 64 bit setup exe
File Size:

CCleaner is a product developed by Piriform Software Ltd, this site is not directly affiliated with Piriform Software Ltd. All registered trademarks and company names mentioned herein are the property of their respective owners.