GIMP was born to make images. And it's still the best way to create incredible images. Whether you're a photographer, designer, illustrator, animator, or scientist, GIMP offers the power and flexibility you need for any type of image manipulation or creation. GIMP (GNU Image Manipulation Program) is updated every six months with new features and bug fixes. GIMP for PC Windows is the perfect match for your photos, graphics, artwork, illustrations, and 3D models. It's the only tool you'll need to create your best work.
GIMP Review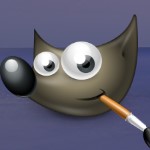 The interface is clean and easy to use so you can focus on your creative tasks. GIMP has everything you need to make editing easier. With amazing text tools, shape creation, layer support, and more. GIMP for Windows is a free and open-source raster graphics editor. It's a piece of software you can use to edit and modify images, photos, and digital art. Create beautiful photo compositions or work with graphics for your web design project. And GIMP is not only free – it's one of the most powerful image editors available on any OS.
This app is a free, open-source raster graphics editor for photo retouching, image composition, and creative art. GIMP is a free and open-source raster graphics editor, but it's much more than just a simple photo editor. It's designed to meet the diverse needs of today's working artists and provides many high-level tools and workflows. GIMP is released under a GPL-3.0-or-later license, so it can be downloaded for free on Windows PC windows.
Overall, GIMP is a free cross-platform software for editing images. It is used by photographers, illustrators, graphic designers, and web designers to create amazing artwork. GIMP has a vast array of features and functionality in a user-friendly interface.
GIMP Features
Image Editing: GIMP offers a range of image editing tools such as crop, resize, rotate, flip, and color correction.
Layers: GIMP supports the use of multiple layers for more complex editing and compositing.
Selection Tools: GIMP provides various selection tools such as rectangle, ellipse, free select, and fuzzy select.
Image Effects: GIMP has many built-in image effects such as blur, sharpening, emboss, and edge detection.
Drawing Tools: GIMP offers drawing tools such as brush, pencil, and airbrush, with various customization options such as brush size and shape.
Text and Fonts: GIMP allows users to add text and use a wide range of fonts, with customization options such as font size, color, and style.
Plugin Support: GIMP supports many plugins that add additional functionality such as image format support, effects, and filters.
Batch Processing: GIMP allows users to apply the same editing or conversion to multiple images at once.
File Format Support: GIMP supports a wide range of file formats, including popular formats such as JPEG, PNG, GIF, and TIFF.
Multilingual Interface: GIMP is available in many languages, making it accessible to users around the world.
Download Information
License: Free
Author: GIMP Development Team
Operating System: Windows XP, Windows Vista, Windows 7, Windows 8, Windows 8.1, Windows 10
Language: English
File Name: GIMP for Windows 32 and 64 bit setup exe
File Size:

GIMP is a product developed by GIMP Development Team, this site is not directly affiliated with GIMP Development Team. All registered trademarks and company names mentioned herein are the property of their respective owners.