When it comes to 3D animation software, Blender is the only professional solution that is 100% free. It provides all the tools, features, and functionality that an artist needs to create beautiful animated movies, visual effects, art, 3D-printed models, interactive 3D applications, virtual reality content, and more. Blender is an open-source 3D software for modeling, animation, rendering, grease pencil, post-production, scripting, simulation, real-time interactive 3D applications, and video games. It supports all major operating systems and is extensible with plugins and addons. Creating with Blender is free.
Blender Review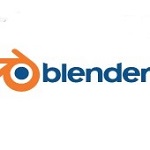 Blender is made by artists, for artists. It's designed to get things done fast, with a flexible and intuitive toolset. To get the job done, it offers modeling, sculpting, painting, animation, rendering, compositing, and motion tracking tools to enable a fully creative workflow. Blender is the world's most innovative 3D design tool. It gives you the freedom to come up with an idea, render any concept, and produce any project with powerful, yet easy-to-use tools. Get creative every day with the ultimate tool for today's artists.
Find your inspiration with Blender, a free 3D software for animations, interactive 3D applications, and video games. Create photorealistic animation and art, amazing special effects, architectural design, printed objects, or gestural interfaces – all in 3D. Blender has been in active development for over 25 years and is used by professionals all around the world. Whether you are an animator, modeler, VFX, game developer, 3D Printing, you name it. Blender's got you covered.
Join the community and download it today. It was first released as open-source software on January 2, 1994. Today, the software is used across a broad range of industries and disciplines – from film and animation to architecture, industrial design, and video games.
Blender Features
3D Modeling: Blender provides a range of 3D modeling tools for creating complex 3D models from scratch or using pre-made assets.
Sculpting: Blender allows users to sculpt and manipulate 3D models with tools such as brushes, layers, and symmetry.
Animation: Blender has powerful animation tools for creating complex animations and simulations, including physics simulations, fluid simulations, and particle systems.
Rigging: Blender supports rigging, which allows users to create complex skeletons and controls for character animation.
Video Editing: Blender offers basic video editing tools, such as trimming, cutting, and adding effects to video footage.
Compositing: Blender allows users to combine multiple 3D elements, video footage, and images into a single image or video using compositing nodes.
Game Creation: Blender supports game creation with a built-in game engine and logic editor.
Scripting and Add-Ons: Blender supports scripting with Python, and users can create and install add-ons that extend the software's functionality.
Render Engine: Blender has a powerful built-in render engine that supports high-quality rendering of 3D scenes and animations.
File Format Support: Blender supports a wide range of file formats, including popular 3D formats such as OBJ, FBX, and STL.
Download Information
License: Free
Author: Blender Foundation, community
Operating System: Windows XP, Windows Vista, Windows 7, Windows 8, Windows 8.1, Windows 10
Language: English
File Name: Blender for Windows 32 and 64 bit setup exe
File Size:

Blender is a product developed by Blender Foundation, community, this site is not directly affiliated with Blender Foundation, a community. All registered trademarks and company names mentioned herein are the property of their respective owners.