We all know that a picture is worth a thousand words. How could we not when it's been proven time and time again? But what about a video? A video is worth a lot more than just a thousand words. Videos can tell stories, educate, inspire, and much more. And when you add in the power of the internet, making videos available to millions of viewers from around the world in just seconds, you have something. Freedom needs a hero and now you have one, with Shotcut cut together your favorite videos with ease.
Shotcut Video Editor Review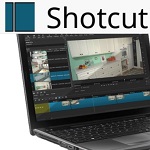 Shotcut is a free, open-source, cross-platform video editor for Windows, Mac, and Linux. Shotcut is designed around speed and is perfect for organizations that need to process large volumes of video on tight deadlines. This is a free video editor for Windows, Mac, and Linux. With a beautiful interface and support for a wide range of formats, Shotcut is the perfect video editor for all your needs. It's as easy as drag-and-drop. No import means you can start editing your videos right away. And you have the freedom to use it.
It's a good time to be a video editor. With so much demand for video content, you have the ability to bring your ideas to life. Shotcut brings a fluid, powerful and fast experience so you can produce amazing work in a short amount of time. We've designed it with the user in mind for ultimate ease of use, while still packing an incredible set of features under the hood.
Video editing is hard. Let Shotcut make it easy. Video editing is hard. That's why we've designed Shotcut to be simple, no-fuss software for all your editing needs. Video editing is hard, but with Shotcut you can easily trim, cut, split, and merge clips with just a few clicks of your mouse.
Shotcut Video Editor Features
Support for multiple video formats: Shotcut supports a wide range of video formats, including AVI, MPEG, WMV, MP4, MOV, and many others.
Multi-format timeline: Shotcuts Video Editor timeline allows users to mix and match different formats, resolutions, and frame rates in the same project.
Advanced audio editing: Shotcut has a range of audio editing tools that allow users to adjust volume, add filters, and perform other audio enhancements.
Video effects and filters: Shotcut has a variety of video effects and filters that can be applied to clips, including color correction, blur, and sharpening.
4K resolution support: Shotcut supports resolutions up to 4K, making it suitable for professional-quality video projects.
Cross-platform compatibility: Shotcut is available for Windows, Mac, and Linux, and is fully compatible with all three platforms.
Customizable interface: The Shotcut interface can be customized to suit the user's needs, including the ability to rearrange and resize panels, and customize keyboard shortcuts.
Advanced video editing features: Shotcut has a range of advanced video editing features, including keyframes, track compositing, and video transitions.
Export options: Shotcut allows users to export their videos in a range of formats, including MP4, MOV, and AVI, and also provides control over video and audio encoding settings.
Download Information
License: Free
Author: Dan Dennedy, LLC
Operating System: Windows XP, Windows Vista, Windows 7, Windows 8, Windows 8.1, Windows 10
Language: English
File Name: Shotcut for Windows 32 and 64 bit setup exe
File Size:

Shotcut is a product developed by Dan Dennedy, LLC, this site is not directly affiliated with Dan Dennedy, LLC. All registered trademarks and company names mentioned herein are the property of their respective owners.