Drivers are vital for the smooth running of your computer and one of the most important things to do after buying a new system is to install it. We know how annoying upgrades can be! Thankfully, you can use DriverHub to make it easier for you. Simply start DriverHub, search for the new driver, and follow the instructions on the screen. Rest assured: all software on the DriverHub website is trustworthy; it won't install any malware on your computer. DriverHub keeps your computer running at peak performance. It helps your PC run faster and easier, and you don't even need to do anything! DriverHub maintains your PC's drivers automatically. Whether you're a professional gamer or enthusiast, DriverHub is a must-have app.
DriverHub Review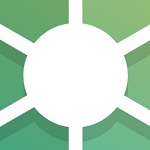 This is a software tool created to update drivers and keep them up to date automatically without any effort. It downloads your missing, outdated, or even nonfunctional drivers in one single click. The application, also called DriverHub, has a simple interface that's easy to use and makes updating drivers much easier. The program is designed for updating your machines' drivers with ease. You can download Windows drivers including; Bluetooth devices, Networks, Video cards, Cameras and scanners, Printers, Card readers, Controllers, Chipsets, Modems, Sound cards, Storage, Input devices, Monitors, and Other devices.
This tool supports almost every device and brand. Popular vendors such as; Acer, AMD, ASUS, Brother, Compaq, Dell, Lenovo, LG, Logitech, Microsoft, NVIDIA, Panasonic, Samsung, Sony, and Toshiba. It is easy to use and works automatically after a quick installation. It helps you to back up old drivers before any new driver installation, so you can restore the old drivers if the new driver is incompatible with your computer or isn't working properly.
Overall, This reliable and efficient software is designed to download and install drivers for Windows for free. DriverHub is a perfect solution for PC maintenance that looks for missing drivers, installs them properly, and also helps with uninstalling.
DriverHub Features
Driver Detection: DriverHub automatically detects the hardware components of a computer and identifies the missing or outdated drivers.
Automatic Driver Installation: DriverHub can automatically install the required drivers for a computer, with options for installing individual drivers or all drivers at once.
Driver Backup and Restore: DriverHub allows users to back up and restore drivers, providing a way to save and restore driver configurations.
Driver Uninstallation: DriverHub includes a driver uninstallation feature that allows users to remove unwanted drivers from their system.
Driver Updates: DriverHub provides regular updates to its driver database, ensuring that users have access to the latest drivers.
Multilingual Interface: DriverHub is available in multiple languages, making it accessible to users around the world.
Compatibility: DriverHub is compatible with various Windows operating systems, including Windows XP, Windows Vista, Windows 7, Windows 8, and Windows 10.
Technical Support: DriverHub provides technical support for users, with options for email and online support.
Free Version: DriverHub is available for free, providing basic driver updating and installation features.
Pro Version: DriverHub offers a pro version with additional features, including automatic updates, priority technical support, and access to a larger driver database.
Download Information
License: Free
Author: DriverHub
Operating System: Windows XP, Windows Vista, Windows 7, Windows 8, Windows 8.1, Windows 10, Windows 11
Language: English
File Name: DriverHub for Windows 32 and 64 bit setup exe
File Size:

DriverHub is a product developed by DriverHub, this site is not directly affiliated with DriverHub. All registered trademarks and company names mentioned herein are the property of their respective owners.