Stop wasting time with your heavy, expensive video editing software. Get Avidemux and start editing your videos without all the hassle of uninstalling, installing, and loading programs. Start editing today and make your content look like a pro-made one with intuitive and easy-to-use software. Stop wasting your time on video editing when you can use Avidemux to do the job in less time with fewer keystrokes. Avidemux can take care of all your video editing needs, no matter how simple or complex they may be.
Avidemux Video Editor Review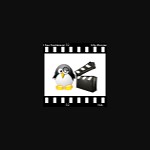 A professional video editor that enables you to edit videos, cut unwanted moments, add the soundtrack of your choice, and create stunning slideshows. Avidemux is free and open-source software for editing AVI, DVD compatible MPEG files. It is designed for simple cutting, filtering, and encoding tasks, with an interface similar to the popular Adobe Premiere programs. This is a free video editor designed for simple cutting, filtering, and encoding tasks. Designed for non-linear editing in mind, it supports many file types, including AVI, DVD compatible MPEG.
Avidemux for PC is the ideal video editing software for beginners. It's simple to use, performs basic cuts and filters but can also be used for advanced tasks like encoding. You can download it for free to edit your videos on PC Windows.
Overall, Avidemux is the perfect video editor for beginners, hobbyists, and professionals alike. This free video editor supports many file types, including AVI and DVD-compatible MPEG.
Support for multiple video formats: Avidemux supports a wide range of video formats, including AVI, MPEG, MP4, and more.
Avidemux Video Editor
Simple interface: Avidemux has a simple and easy-to-use interface that makes it easy for users to edit their videos.
Basic video editing features: Avidemux allows users to perform basic video editing tasks, such as cutting, trimming, and merging videos.
Video filters and effects: Avidemux has a variety of video filters and effects that can be applied to clips, including color correction, blur, and sharpening.
Audio editing: Avidemux allows users to adjust audio volume, add filters, and perform other audio enhancements.
Scripting support: Avidemux has a built-in scripting language that allows users to automate repetitive tasks and perform complex video editing operations.
Cross-platform compatibility: Avidemux is available for Windows, Mac, and Linux, and is fully compatible with all three platforms.
Customizable interface: The Avidemux interface can be customized to suit the user's needs, including the ability to rearrange and resize panels, and customize keyboard shortcuts.
Command line interface: Avidemux also provides a command line interface for advanced users who want to perform more complex video editing operations.
Download Information
License: Free
Author: "Mean", "Gruntster" and "Fahr"
Operating System: Windows XP, Windows Vista, Windows 7, Windows 8, Windows 8.1, Windows 10
Language: English
File Name: Avidemux for Windows 32 and 64 bit setup exe
File Size:

Avidemux is a product developed by "Mean", "Gruntster" and "Fahr", this site is not directly affiliated with "Mean", "Gruntster" and "Fahr". All registered trademarks and company names mentioned herein are the property of their respective owners.