You've purchased a new computer and found that the graphics don't play the way they should, or your sound card is out of date, or perhaps your wireless network isn't functioning as it should – so you feel like something is wrong with your life. But don't worry: DriverPack Solution Offline will help solve all these problems. DriverPack Solution is a free driver update service that you always need! It will automatically select and install all necessary drivers, making it easy to maintain your PC. Speed up your computer in just a few clicks.
DriverPack Solution Offline Review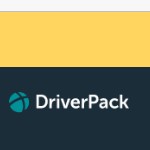 DriverPack Offline is a free utility that will scan your PC for you to deliver the optimal drivers. Once it identifies missing or out-of-date drivers, DriverPack Solution will provide replacement programs to install after you click on the button labeled "I trust you" and approve the installation. The application is offered as an offline, network, and online download for Microsoft Windows 11, Windows 10, Windows 8.1, and Windows 8 computers and laptops. It is virtually guaranteed to work for updating various hardware and software; Bluetooth devices, Network card, Chipset, Modem, Monitor, Card Reader, Printer, Webcam, Wi-Fi, and more.
This app is a completely free service that scans your computer for driver problems and provides a solution for them. Keep all your computer drivers up to date and in a set of "standard" locations with DriverPack. Download and install DriverPack Solution on your pc or laptop, select the update, and DriverPack will download all of the drivers needed. This solution is provided as an online and offline installer, as well as an image file to burn on an optical disc.
Overall, DriverPack provides one service over many others because it functions fast, saves time, and is proven to work with most PCs. It will give you a featured application that automatically downloads, update, and install all of the drivers for your PC, including both hardware and software upgrades.
DriverPack Solution Offline Features
Automatic driver installation: DriverPack Solution can automatically detect and install the necessary drivers for a user's computer hardware.
Offline driver installation: DriverPack Solution has an offline mode that allows users to install drivers without an internet connection.
Large driver database: DriverPack Solution has a large database of drivers for a wide range of computer hardware, including printers, scanners, graphics cards, and more.
Driver backup and restore: DriverPack Solution allows users to back up and restore their drivers, which can be helpful in the event of a system crash or hardware failure.
Compatibility with multiple operating systems: DriverPack Solution is compatible with multiple operating systems, including Windows XP, Vista, 7, 8, and 10.
User-friendly interface: DriverPack Solution has a simple and easy-to-use interface that makes it easy for users to install and update their drivers.
Customizable options: DriverPack Solution allows users to customize the software's settings and options, including the ability to exclude certain drivers from installation.
Free to use: DriverPack Solution is available as a free download, with no hidden fees or subscriptions required.
Download Information
License: Free
Author: Artur Kuzyakov
Operating System: Windows XP, Windows Vista, Windows 7, Windows 8, Windows 8.1, Windows 10, Windows 11
Language: English
File Name: DriverPack Solution Offline for Windows 32 and 64 bit setup exe
File Size:

DriverPack Solution Offline is a product developed by Artur Kuzyakov, this site is not directly affiliated with Artur Kuzyakov. All registered trademarks and company names mentioned herein are the property of their respective owners.