MKVToolNix is a free set of tools for working with the Matroska media container format. It is a comprehensive package that contains mkvmerge, mkvextract, MKVDecode, and all the dependencies. The tools have been written from scratch to read multiplexed streams and to properly clear up issues with seeking and timecodes. This is a free and open-source toolset for the Matroska media container format that enables users to create, split, join, and do all sorts of things to MKV files. You can download MKVToolNix for Windows, macOS, or Linux in order to merge, split, decrypt/encrypt mux/demux, and create AVCHD discs with chapter information in both Blu-Ray.
MKVToolNix Review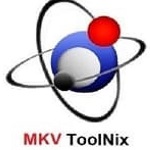 MKVToolNix is a collection of tools for the Matroska media container format by Moritz Bunkus including mkvmerge. The free and open-source Matroska libraries and tools are available for various platforms including Linux and BSD distributions, macOS, and Windows. It's available for various platforms including Linux and BSD distributions, macOS, Windows, Solaris, IRIX, Haiku, AmigaOS 4.0+, MorphOS, Raspberry Pi 1/2/3 with LibreELEC, Android x86 devices with NEON.
With MKVToolNix, you can create, convert, and edit Matroska files for a variety of use cases. You'll be able to edit the content of your files, add multiple tracks of subtitles, and more. In addition to being able to create and edit Matroska files, the tools can also convert them between other formats. The MKVExtractGUI can also be used to extract individual tracks from a Matroska file in order to convert them independently.
Want to get started? Visit our website for a list of features and more information on how to download the tools. Overall, MKVToolNix is a powerful toolset for opening, creating, analyzing, transforming, and saving Matroska-based multimedia files. It contains the mkvmerge GUI tool for editing Matroska files. MKVToolNix runs on Linux, BSD, macOS, all major Unix systems.
MKVToolNix Features
Multiplexing: MKVToolNix allows you to combine multiple video, audio, and subtitle tracks into a single MKV file.
Splitting: You can use MKVToolNix to split a single MKV file into multiple parts based on time codes or chapter points.
Extracting: You can extract individual tracks (video, audio, or subtitle) from an MKV file and save them as separate files.
Adding or removing tracks: MKVToolNix allows you to add new tracks or remove existing ones from an MKV file.
Changing track properties: You can modify the properties of individual tracks, such as changing the language, track name, or compression settings.
Merging: You can merge two or more MKV files into a single file.
Viewing information: MKVToolNix provides detailed information about the MKV file, including the format, codec, and bitrate of each track.
Command-line interface: MKVToolNix comes with a powerful command-line interface that allows you to automate tasks and integrate it into your workflow.
Multi-platform support: MKVToolNix runs on Windows, Mac OS X, and Linux.
Download Information
License: Free
Author: Moritz Bunkus
Operating System: Windows XP, Windows Vista, Windows 7, Windows 8, Windows 8.1, Windows 10
Language: English
File Name: MKVToolNix for Windows 32 and 64 bit setup exe
File Size:


MKVToolNix is a product developed by Moritz Bunkus, this site is not directly affiliated with Moritz Bunkus. All registered trademarks and company names mentioned herein are the property of their respective owners.