Prepare to crush your enemies with Razer Game Booster for PC. As a gamer, the only thing more exciting than getting the thrill of victory is the anticipation of crushing your opponents to oblivion. But that all counts for nothing if your computer isn't at its best. With Game Booster, we're giving you an all-in-one app that makes game performance a breeze together with a better gaming experience. Razer Game Booster is designed to automatically optimize your PC while you game. This frees up the necessary resources and optimizes your system performance so you can focus on winning games, instead of fixing lag and stuttering.
Razer Cortex Game Booster Review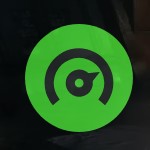 Razer Game Booster is a simple and powerful app that increases your PC gaming performance. Background processes, applications, and memory-hogging programs that run in the background will take a toll on your games' performance. With Razer Game Booster managing memory and providing more resources for your CPU to work with, you get a more seamless gaming experience. This frees up valuable resources and RAM needed for games, resulting in higher frames per second and smoother gaming performance. Download the app for free here.
With Game Booster, you can play the latest games with optimal graphics performance. Now you're able to do more in less time and make every second count. With Game Booster, you can easily select the power mode you want, select the apps or processes that you want to shut down, and do it all in one click. Game Booster automatically kicks at the moment you launch your game, no matter if it's from Steam, Origin, or your desktop.
Game Booster is just one part of a suite of tools you can use to get more out of your Razer computer. Razer Game Booster is the most advanced PC game booster available, fully compatible with Windows 8, Windows 11, Windows 7, Windows XP, Windows Vista, and Windows 10.
Download Information
License: Free
Author: Razer
Operating System: Windows XP, Windows Vista, Windows 7, Windows 8, Windows 8.1, Windows 10, Windows 11
Language: English
File Name: Razer Cortex Game Booster for Windows 32 and 64 bit setup exe
File Size:

Razer Cortex Game Booster is a product developed by Razer, this site is not directly affiliated with Razer. All registered trademarks and company names mentioned herein are the property of their respective owners.