When it comes to testing the limits of your GPUs, MSI Kombustor stands above the rest. Using a wide variety of tests, including, but not limited to, image quality and stability tests, shader and rendering speed tests, and realistic gaming scenario tests. One of the greatest features of this software is its ability to test video cards in real-time as well as during regular playback, providing you with an accurate account of any dropped frames or skipped fragments. It has the ability to test your GPU card's performance and provide accurate details about the state of your video card.
MSI Kombustor Review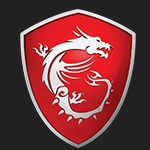 MSI Kombustor is a powerful graphics card benchmarking, stress testing, and monitoring tool that gives you maximum flexibility and control over how to use your card. With MSI Kombustor you can easily monitor the status of your GPU and detect all potential bottlenecks in order to find out the best way to improve your computer's performance and avoid overheating. Test the limits of your GPU through rigorous tests and compare performance results side by side. Optimize your gameplay – know what your hardware can achieve.
They are built to be an integral part of computer systems, making them a critical component in many different fields and scenarios. MSI is therefore committed to providing you with this free software as a way of saying thank you for buying MSI products and supporting your commitment to the PC gaming industry.
Overall, MSI Kombustor is a benchmarking tool with many unique features and options. Designed to test your PC graphics card, it provides all the necessary statistics to get the most out of your video graphics processor. Thanks to its advanced detection algorithms, it can pinpoint with extremely high accuracy the capabilities of every card and its ability to handle real-time 3D rendering in various scenarios.
MSI Kombustor Features
GPU stress testing: MSI Kombustor uses complex algorithms to push your graphics card to its limits and simulate heavy workloads, testing its stability and performance.
Benchmarking: In addition to stress testing, MSI Kombustor can also be used to benchmark your graphics card and compare its performance to other GPUs.
Temperature monitoring: MSI Kombustor monitors your graphics card's temperature in real-time, allowing you to keep an eye on its temperature and prevent overheating.
Customizable tests: MSI Kombustor allows users to customize stress tests and benchmarking parameters to suit their needs and preferences.
Detailed reporting: MSI Kombustor provides detailed reports on your graphics card's performance and stability, including FPS (frames per second) data, temperature readings, and more.
Compatibility: MSI Kombustor is compatible with a wide range of graphics cards, including those from other manufacturers, and supports both OpenGL and DirectX rendering.
User-friendly interface: MSI Kombustor features a user-friendly interface that makes it easy to use, even for beginners.
Download Information
License: Free
Author: MSI
Operating System: Windows XP, Windows Vista, Windows 7, Windows 8, Windows 8.1, Windows 10, Windows 11
Language: English
File Name: MSI Kombustor for Windows 32 and 64 bit setup exe
File Size:

MSI Kombustor is a product developed by MSI, this site is not directly affiliated with MSI. All registered trademarks and company names mentioned herein are the property of their respective owners.