Meet every challenge head-on with the best performance under the toughest conditions. You'll enjoy ultimate control and stability as you play even the latest of games with graphics that never stutter – results in 2K quality and beyond. Afterburner allows you to adjust your GPU settings, including core and memory clocks, fan speed, voltage, and power target. It even has a built-in benchmark function for evaluating your graphics card performance. MSI Afterburner gives you total control over your MSI graphics card. It's designed for hardcore gamers who want to get the most out of their PC.
MSI Afterburner Review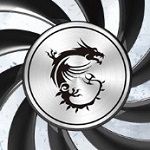 On the battlefield in the Afterburner. MSI's graphics card utility software, Afterburner, has been the most used tool and offers the most features demanded by gamers and hardware enthusiasts. MSI Afterburner software is recognized as the ultimate Windows-based performance enhancement software to boost video graphics card performance and increase system stability. Normally, hardware monitoring tools are either complicated with lots of functions users don't need or they're difficult to install. Unfortunately, most people only know overclocking techniques from rumors or by word of mouth which might not always be reliable.
This utility allows you to adjust almost every aspect of your graphics cards, including the GPU core clock, memory clock, fan speed, voltage settings, and more. It also includes an integrated benchmark utility to judge your graphics card's performance. Afterburner is the best tool for getting the most from your graphics card. See your hardware status in real-time. Overclocking, tweaking, voltage control – it's all there at the click of a button. Instantly access your game with Leveling Up.
Get the most from your graphics card's potential with MSI Afterburner. Overall, MSI Afterburner is a graphics card utility that allows you to completely control the performance and monitors of your video card. Available for both Nvidia and AMD GPUs, Afterburner gives you complete control over the video card without ever touching a driver.
MSI's Afterburner Features
MSI's Afterburner is a software tool for Windows-based computers that allows users to adjust various settings and features of their graphics cards to enhance performance and increase stability.
It is known to be the most popular and widely-used tool for gamers and hardware enthusiasts.
The software offers a comprehensive set of features and functions, including overclocking, tweaking, voltage control, and hardware monitoring.
It is designed to be user-friendly and easy to install, with no complicated functions that users may not need.
Afterburner includes an integrated benchmark utility to evaluate graphics card performance.
The software enables users to see their hardware status in real-time and instantly access their games with Leveling Up.
Download Information
License: Free
Author: MSI
Operating System: Windows XP, Windows Vista, Windows 7, Windows 8, Windows 8.1, Windows 10, Windows 11
Language: English
File Name: MSI Afterburner for Windows 32 and 64 bit setup exe
File Size:

MSI Afterburner is a product developed by MSI, this site is not directly affiliated with MSI. All registered trademarks and company names mentioned herein are the property of their respective owners.