AdwCleaner will remove most of the adware and browser hijacker programs that your anti-virus will not while keeping your computer browser clean of annoying popups and automatically redirecting unwanted search results. It's fast, efficient, and reliable, AdwCleaner is a tool that's well worth checking out if you suspect that your computer is being affected by any of the above. Every time your computer gets infected with adware, toolbars, potentially unwanted programs, or other similar software, AdwCleaner will be there for you. By deleting these types of programs, your browsing experience will be much smoother and less annoying.
Malwarebytes AdwCleaner Review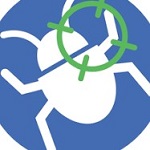 AdwCleaner is a free removal tool for removing junkware, optimizing performance. Focuses on unwanted programs only – no false positives that come with other similar products. Removes adware, spyware, PUPs, browser hijackers, and unwanted browser toolbars. Remove annoying Toolbars or Pages, and get rid of unwanted components easily. Clean your PC of annoying adware, toolbars, and bloatware. When AdwCleaner has finished scanning your computer for unwanted programs, it will display a log showing the programs, files, registry keys, and settings that have been detected. It also features anti adware host that will help to prevent advertising software from installing on your machine.
AdwCleaner searches your computer for unwanted programs. Your computer may be affected by adware if pop-ups appear when starting your computer or using your browser, keys on your keyboard are not working correctly, or if your computer is running much slower than usual. It's the cleaner of choice for home users and technicians.
If your computer is running slow, or loaded with unwanted programs and ads, AdwCleaner might be exactly what you're looking for. AdwCleaner is easy to use and lightweight tool that will scan your system for malicious programs like adware, toolbars, Potentially Unwanted Programs (PUP), and browser hijackers.
Download Information
License: Free
Author: Malwarebytes
Operating System: Windows XP, Windows Vista, Windows 7, Windows 8, Windows 8.1, Windows 10, Windows 11
Language: English
File Name: AdwCleaner for Windows 32 and 64 bit setup exe
File Size:

AdwCleaner is a product developed by Malwarebytes, this site is not directly affiliated with Malwarebytes. All registered trademarks and company names mentioned herein are the property of their respective owners.