Do you have to leave your current game and play from another location just because your current connection is unstable? Is your ping always high regardless of the distance from the game server? If it is, we're here to solve this problem for you. Wise Game Booster will completely fix this problem for you. You know you can play any game with a lag-free connection with the help of the Game Booster. It is a network solution tool designed to provide high-quality support for any game, anywhere, and anytime. Wise Game Booster can boost your PC performance immediately, making your system resources focus only on the game you are playing.
Wise Game Booster Review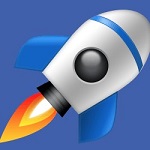 Wise Game Booster can optimize your network setting, and improve the stability of your internet connection, providing you with the best online gaming environment. Game Booster helps you get more FPS in-game. It can cool down your PC temperature; stop overheating and overloading of the system, and make you enjoy a smooth gaming experience. Wise Game Booster also enables to limit CPU resources used by each app with just a single click, so that games run smoother on your PC.
End the long-distance relationship with gaming Game Booster is here to help. With Wise Game Booster, you can enjoy ultra-smooth gaming in any place even with a bad network environment. Using Wise Game Booster, you can play any game from anywhere with a stable connection. Wise Game Booster is your wise choice to optimize the game you are playing.
Wise Game Booster crushes lags, frame skips, and freezes so you can gain the upper hand on your opponents. Play longer, play better. If you are one of those enthusiastic gamers who enjoy gaming on your PC, you will definitely love Wise Game Booster when you know its function. What's more, WGB is compatible with all Windows systems including the latest Windows 8, Windows 11, Windows 7, and Windows 10.
Download Information
License: Free
Author: WiseCleaner
Operating System: Windows XP, Windows Vista, Windows 7, Windows 8, Windows 8.1, Windows 10, Windows 11
Language: English
File Name: Wise Game Booster for Windows 32 and 64 bit setup exe
File Size:

Wise Game Booster is a product developed by , this site is not directly affiliated with . All registered trademarks and company names mentioned herein are the property of their respective owners.