Audacity is the most popular open-source software for recording and editing audio. It can be downloaded for free on any computer, including Windows, macOS, Linux, or Unix-like OS. Audacity was created with the purpose of being more than just a digital recorder. It's a powerful system for making professional audio recordings. You can easily import your old tracks or your favorite songs and edit them to fit your needs. This software has a simple interface, easy to understand, multi-track audio editor, and recorder for Windows, macOS, GNU/Linux, and other operating systems.
Audacity Review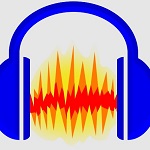 Beat your writer's block and get more creative with Audacity, the most widely used audio editing software in the world. It's free and easy to use, and you can record live audio or input new audio files for customized tracks. Audacity is an easy-to-use tool to record, arrange or edit sounds using a computer sound card or other hardware. Audacity also offers professional-quality features such as multitrack recording and editing, and it can export your finished product to a variety of formats: MP3s, WAVs, CDs, podcasts, and more.
It is a powerful tool for editing and recording sounds. Audacity offers Multitrack Recording, Non-destructive Editing with Unlimited Unidos, and No import or export limits. Use it to produce your own music or podcast, edit sound effects for movies or games, and convert tapes. Whether you are recording live music or spoken word or working with other sound files like podcasts or vinyl records, Audacity is the perfect tool for the job.
Need to edit sound on your PC? Download Audacity and never worry about getting bogged down in mechanics again. Forget software that costs a lot and takes forever to install. Overall, Audacity is designed for recording, mixing, editing, and converting between different audio formats.
Audacity Audio Editor Features
Record and edit audio: Audacity allows users to record and edit audio from a variety of sources, including microphones, line-in, and streaming audio.
Multiple file formats: Audacity supports a wide range of file formats, including WAV, AIFF, MP3, and many others.
Cut, copy, and paste: Audacity allows users to cut, copy, and paste sections of audio files, making it easy to edit and arrange audio clips.
Digital effects and filters: Audacity has a range of digital effects and filters that can be applied to audio files, including equalization, compression, and noise reduction.
Plug-ins and extensions: Audacity has a large library of plug-ins and extensions that can be used to enhance its functionality and add new features.
Multi-track editing: Audacity allows users to edit multiple tracks of audio simultaneously, making it easy to create complex audio projects.
Cross-platform compatibility: Audacity is available for Windows, Mac, and Linux, and is fully compatible with all three platforms.
Customizable interface: The Audacity interface can be customized to suit the user's needs, including the ability to rearrange and resize panels, and customize keyboard shortcuts.
Export options: Audacity allows users to export their audio files in a range of formats, including MP3, WAV, and AIFF, and also provides control over audio encoding settings.
Download Information
License: Free
Author: The Audacity Team
Operating System: Windows XP, Windows Vista, Windows 7, Windows 8, Windows 8.1, Windows 10
Language: English
File Name: Audacity for Windows 32 and 64 bit setup exe
File Size:

Audacity is a product developed by The Audacity Team, this site is not directly affiliated with The Audacity Team. All registered trademarks and company names mentioned herein are the property of their respective owners.