Do you get the following error when starting the game? "This application cannot run in the current environment." Do not fret. It is actually fairly easy to fix! The solution is to run the game using an emulator of a different region such as Locale Emulator. By doing so, you trick the country-specific application into thinking that you are running it in its native environment. You may use Locale Emulator to run a foreign version of your favorite game when you are using an emulator because most games can only be played in the locale in which they were originally developed.
Locale Emulator Review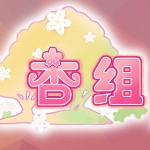 This application is a small but powerful tool that enables you to run a program in a different language and culture than the one currently installed on your PC. Locale Emulator can simulate various languages to help you install and run your favorite games or software in other countries. This program simulates different languages and environments to applications, preventing them from crashing and displaying correct errors. You can download Locale Emulator, install it on your computer, set the language that is required for these specific applications, and then start them with a single click on the emulator's icon.
It allows you to run a foreign application without having to change your system configuration and is an ideal solution for people who need to use foreign programs frequently. It simulates language and regional settings, as well as the current system time zone, which is most commonly used by games and Web sites that require an accurate regional environment.
If you are planning to play a game from a country with a different language and find that there is no official version for your OS or find that the game only supports the OS environment, Locale Emulator will help you. It is quite useful when you are trying to play country-specific games, such as Korean games on a non-Korean Windows.
Download Information
License: Free
Author: xupefei
Operating System: Windows XP, Windows Vista, Windows 7, Windows 8, Windows 8.1, Windows 10, Windows 11
Language: English
File Name: Locale Emulator for Windows 32 and 64 bit setup exe
File Size:

Locale Emulator is a product developed by xupefei, this site is not directly affiliated with xupefei. All registered trademarks and company names mentioned herein are the property of their respective owners.