You deserve to cut the Hollywood competition. Create your own blockbuster with your own hands. Go for it! Become an independent filmmaker, video editor, and video producer. It's never been easier than now. OpenShot is an easy-to-use, free, and powerful video editor for Windows computers. This is your chance to make your videos the talk of the town and be recognized as an expert in video editing. With OpenShot for PC Windows, you'll be able to create videos with exciting video effects, titles, and audio tracks.
OpenShot Video Editor Review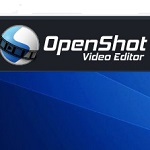 This easy-to-use, free, and powerful video editor for Windows computers will help you make stunning videos by simply dragging and dropping clips. OpenShot is a powerful, free, and open-source video editor for Linux, Mac, and Windows. It will enable you to create videos with the best video effects, titles, audio tracks. It's an easy-to-use video editor that can be used by anyone. Whether you're home alone or with a group of friends, you'll enjoy using OpenShot to tell your story. The features such as drag and drop support, support for many videos, audio, and image formats, unlimited tracks/layers, video transitions with real-time, and more.
Whether you need a quick, simple editing solution for a project or a full-scale video editor for a business venture, OpenShot has the tools to meet your needs. Create professional-looking videos in minutes with cinematic effects and transitions. Create those eye-catching videos that viewers will rave about with Openshot's five useful video effects.
Overall, OpenShot Video Editor is a free video editor for PC Windows that comes with a ton of features that will help you take your video editing skills to the next level. The editor is easy to use and has been designed from the ground up to empower and inspire creativity. With a wide range of filters, effects, and titles to choose from, you can take your video to a whole new level.
OpenShot Video Editor Features
Cross-Platform Support: OpenShot is available for Windows, macOS, and Linux, making it accessible to a broad range of users.
Multiple Layers: Users can add multiple video and audio layers to their projects, allowing for complex editing and compositing.
Timeline Editing: OpenShot has a powerful timeline editor that allows users to trim and split clips, adjust audio levels, and add effects and transitions.
Video Effects: OpenShot offers various video effects such as color correction, image stabilization, and video speed adjustment.
Audio Editing: Users can edit audio tracks in OpenShot by adjusting volume, adding effects, and syncing audio with video.
Text and Titles: OpenShot allows users to add text and titles to their videos with customizable fonts, colors, and animations.
Animation Keyframes: OpenShot provides animation keyframes for creating motion graphics and animation effects.
3D Animations: OpenShot supports the creation of 3D animations using Blender, a free and open-source 3D animation software.
Export Options: OpenShot offers a range of export options, including various file formats, codecs, and quality settings.
User Interface: OpenShot has a user-friendly interface that is easy to navigate, even for beginners.
Download Information
License: Free
Author: OpenShot Studios, LLC
Operating System: Windows XP, Windows Vista, Windows 7, Windows 8, Windows 8.1, Windows 10
Language: English
File Name: OpenShot Video Editor for Windows 32 and 64 bit setup exe
File Size:

OpenShot Video Editor is a product developed by OpenShot Studios, LLC, this site is not directly affiliated with OpenShot Studios, LLC. All registered trademarks and company names mentioned herein are the property of their respective owners.