In this day and age, it is hard to imagine a world without screencasting or streaming. And if you're reading this, then chances are that you've realized that not all tools are created equal. Today, we will tell you all about a very powerful solution for your video needs: OBS Studio, available for free on Windows, macOS, Linux distributions, and BSD. To learn more about its features and capabilities, stay tuned.
(Open Broadcaster Software) OBS Studio Review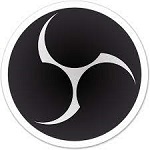 OBS Studio will make your stream or recording look amazing with powerful features like dynamic text overlays, chroma key, and a green screen. Use it to record gameplay, live events, or anything you can imagine. We're committed to making open-source software for the people and want you to share in our success. As a result, we offer free licenses for people who can't afford one. It aims to be the most versatile live streaming and recording software available. Whether you want to do full live streaming productions, make YouTube videos, record gameplay, create a simple screencast, or share your desktop – it does it all.
OBS Studio has been in development for more than 10 years and is now in the latest version. Stream or record your games with the best open-source software for the job. No more fumbling with expensive, bloated systems to produce your output. The application provides you with a fast and easy-to-use product and an active community that can assist you in streamlining your workflow and in providing any technical support that's needed.
OBS Studio was born out of a lack of available screencasting and streaming software for Linux. If you're looking for an all-in-one solution, this is it. The app can be used to create live streams for Twitch, YouTube Gaming, or just about any other streaming service that accepts video files.
Live Streaming: OBS Studio allows users to live stream to popular platforms such as YouTube, Twitch, and Facebook Live.
OBS Studio Features
Video Recording: Users can record their screen, webcam, and audio in various formats and quality settings.
Multi-Source Recording: OBS Studio allows users to record multiple video sources at once, such as a webcam and a game screen.
Scene Creation: Users can create multiple scenes with different sources and transition between them smoothly during a live stream or recording.
Customizable Transitions: OBS Studio provides various transition effects, and users can also create custom transitions using their own videos or images.
Audio Mixing: Users can adjust the volume levels and add filters to their audio sources, such as noise suppression, gain, and equalization.
Video Effects: OBS Studio provides a range of video effects, such as color correction, chroma keying (green screen), and image masking.
Studio Mode: This mode allows users to preview changes to their scene before switching to it during a live stream or recording.
Hotkeys: OBS Studio allows users to assign hotkeys to various functions, such as starting or stopping a recording, switching between scenes, and muting or unmuting audio sources.
Plugin Support: OBS Studio has a plugin system that allows users to add additional features and functionality to the software.
Download Information
License: Free
Author: Hugh "Jim" Bailey and community volunteers
Operating System: Windows XP, Windows Vista, Windows 7, Windows 8, Windows 8.1, Windows 10
Language: English
File Name: OBS Studio for Windows 32 and 64 bit setup exe
File Size:

OBS Studio is a product developed by Hugh "Jim" Bailey and community volunteers, this site is not directly affiliated with Hugh "Jim" Bailey and community volunteers. All registered trademarks and company names mentioned herein are the property of their respective owners.