BitTorrent protocol is one of the most popular ways of downloading files from the Internet, due to the fast download speed and numerous users. MediaGet is a handy utility that focuses on this technology and offers you a powerful tool for searching and downloading files, as well as watching videos while waiting for downloads. It supports various formats, including AVI, MPG, MPEG, MP4, MKV, MOV, and FLV. MediaGet is free software that lets you search and download TV shows and movies directly to your PC. It's easy to use, pretty lightweight and has an all-around great design. So, what are you waiting for? Let's see if it's worth your attention.
MediaGet Review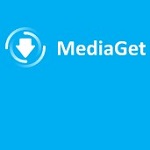 MediaGet is a free download manager, that gives you the possibility to search for torrent files and download them with ease. While you are waiting for your file to be downloaded using the BitTorrent protocol, you can also use this application to watch videos or listen to music in all popular formats such as MP3, WMA, WAV, OGG, AVI, MPG, MPEG, MP4, MKV, and MOV. And even if you're not in the mood for any downloads, you can still use MediaGet to play music and videos.
It can search for torrents on multiple sites and can download them via your favorite file transfer method. The application can also play multimedia files while they are downloading, allowing you to get the most out of your downloads. It features advanced features such as auto-resume and multi-tracker support, but you can also enjoy its simple configuration, as well as its original interface.
MediaGet is an intuitive application that offers you the possibility to search for torrent files and download them with ease. MediaGet features a simple and elegant interface, making navigation simple and stress-free. All in all, it is a very handy application for those who wish to download files from P2P networks.
Download Information
License: Free
Author: MediaGet
Operating System: Windows XP, Windows Vista, Windows 7, Windows 8, Windows 8.1, Windows 10, Windows 11
Language: English
File Name: MediaGet for Windows 32 and 64 bit setup exe
File Size:

MediaGet is a product developed by MediaGet, this site is not directly affiliated with MediaGet. All registered trademarks and company names mentioned herein are the property of their respective owners.