Discover, download, and keep up-to-date applications on your Windows OS. With a simplified user interface intended for everyone from complete novices to seasoned technicians, Baidu PC App Store represents a great way to populate and maintain your suite of Windows apps. PC App Store is a free online application created by Baidu to help users from all around the world to easily, quickly and without any hassle discover, download, and keep up-to-date applications. This simple-to-use program will help you customize your computer.
PC App Store Review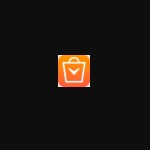 PC App Store is a free online application that helps you to find and download useful applications for your Windows PC. The Baidu PC App Store brings you free applications including such favorites as Chrome, Firefox, and Skype, plus hundreds more useful apps such as language teachers, calculators, and the latest music downloads. With a clean, simple interface, you can quickly find the perfect app for any need. Browse thousands of new applications in dozens of categories from educational to gaming to productivity, as well as hot-selling paid apps. Baidu PC App Store makes finding the right software simple and quick.
PC App Store for Windows makes it easy to find, download and keep your favorite applications up-to-date on your Windows PC. You can find anything you need very quickly. You'll start using it immediately after installing it, without fuss or bother. Appointments, contact info, maps, games, and more can be seamlessly synced between your smartphone and computer – enjoy a unified experience across all of your devices.
The way Baidu makes it so easy to discover and install new apps is simply brilliant. Discover, download, and keep up-to-date with your apps with PC App Store! It is available in English. It's all available with just one click from an easy-to-navigate home screen. And best of all, it's absolutely free.
Download Information
License: Free
Author: Baidu
Operating System: Windows XP, Windows Vista, Windows 7, Windows 8, Windows 8.1, Windows 10, Windows 11
Language: English
File Name: PC App Store for Windows 32 and 64 bit setup exe
File Size:

PC App Store is a product developed by Baidu, this site is not directly affiliated with Baidu. All registered trademarks and company names mentioned herein are the property of their respective owners.