ScpToolkit DualShock Controller is a set of small tools which allow you to use your Sony PlayStation 3 or 4 controllers on your computer. This is a Sony DualShock 3/4 Controller Driver that aims to provide the best experience possible for using the controller on Windows. The application provides many advanced features for the configuration of your controller. Features include improved device compatibility, per-game controller settings, live previewing and multiple presets, ambidextrous configuration, ability to change touchpad settings, access to the DS4's capability bits (undocumented by Sony), and much more.
ScpToolkit DualShock Controller Review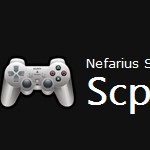 It uses the XInput API to translate data from newer versions of the Microsoft Xbox 360 controller drivers into raw mouse input, which means no drivers are required beyond what comes with Windows. This allows for both XInput and DirectInput controllers to be used on a computer without having to buy third-party drivers or custom programs. ScpToolkit is the next step in bringing PC gamers the best experience possible via a Sony DualShock 3 or 4 controller. It opens up a whole new world of options to PC gamers, giving an immersive new way to play tens of thousands of games that are natively designed around the Xbox 360 controller.
With this software, you can use your Sony DualShock 3/4 controllers on PC games that do not normally officially support them. You can use ScpToolkit with the SCP Driver Suite to emulate additional controllers and use your favorite emulators and games with full controller support. You can even use multiple controllers with each other to play games with multi-player support.
From now on, there'll be no need to use anything other than your favorite DS3 or DS4 controller! ScpToolkit is customizable to allow for the widest variety of setups and includes support for many popular PC games. For your convenience, settings are saved per game in most launchers.
Download Information
License: Free
Author: Nefarius
Operating System: Windows XP, Windows Vista, Windows 7, Windows 8, Windows 8.1, Windows 10,
Windows 11
Language: English
File Name: ScpToolkit DualShock Controller for Windows 32 and 64 bit setup exe
File Size:

ScpToolkit DualShock Controller is a product developed by Nefarius, this site is not directly affiliated with Nefarius. All registered trademarks and company names mentioned herein are the property of their respective owners.