People love watching movies and videos on their portable devices like tablets, phones, etc but video streaming sites do not allow you to download videos. Even if they allow you to download there is no option to re-download in case of network failure. Most of the time, when you re-download from the same link it starts from scratch or ask's for confirmation to resume the download. In this scenario, a good download manager plays a vital role which can take over downloads from browsers and has its own queue for downloading. XDM has been in development for the last 2 years and has more than 100000 downloads.
Xtreme Download Manager Review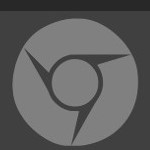 This is one of the fastest and most efficient download managers for Windows that can get your downloads done at 5x faster speed. Xtreme Download Manager means faster downloads, and supports YouTube, Dailymotion, and more than 300+ other media sites. XDM uses dynamic segmentation through adaptive splitting to provide you with faster speeds. XDM can download FLV videos from YouTube, Dailymotion, Vimeo, Google Video, and many more sites. XDM can download all files like MP3, FLV, MOV, MP4, MPEG, etc.
This small but mighty app is perfect for increasing your download speeds, and it can schedule and convert downloads too. A simple graphic user interface makes IDM [Internet Download Manager] user-friendly and easy to use. XDM seamlessly integrates with all of your favorite browsers to take control of your downloads. XDM has a built-in video converter that lets you convert your downloaded videos to popular formats (MP4, FLV) so that you can watch them on your mobile or TV.
Overall, Xtreme Download Manager is a powerful tool to increase download speed by up to 500%, save streaming videos from YouTube, Metacafe, DailyMotion, Facebook, and thousands of other websites, resume broken/dead downloads, and schedule downloads.
Xtreme Download Manager Features
Download Acceleration: XDM supports accelerated download speeds, using multiple connections to download files faster.
Browser Integration: XDM integrates with web browsers, allowing users to download files directly from their browser using XDM.
Pause and Resume: XDM allows users to pause and resume downloads, providing a convenient way to manage large file downloads.
Batch Downloads: XDM supports batch downloads, allowing users to download multiple files at once.
YouTube Video Downloading: XDM includes a YouTube video downloading feature, allowing users to download YouTube videos in various formats and resolutions.
FTP and HTTP Support: XDM supports both FTP and HTTP downloads, providing flexibility for downloading files from various sources.
Download Scheduling: XDM allows users to schedule downloads for later, providing a way to manage downloads at a convenient time.
Virus Scanning: XDM includes a virus scanning feature that can check downloaded files for viruses and malware.
Proxy Server Support: XDM supports proxy servers, allowing users to download files anonymously and bypass regional restrictions.
Download Information
License: Free
Author: Subhra Das Gupta
Operating System: Windows XP, Windows Vista, Windows 7, Windows 8, Windows 8.1, Windows 10,
Windows 11
Language: English
File Name: for Windows 32 and 64 bit setup exe
File Size:


Xtreme Download Manager is a product developed by Subhra Das Gupta, this site is not directly affiliated with Subhra Das Gupta. All registered trademarks and company names mentioned herein are the property of their respective owners.