Would you like to know exactly how SpyShelter Firewall can help you protect your PC from viruses, trojans, worms, bots, spyware, and all types of suspicious threats? With unique features in the premium version, SpyShelter does not rely on an antivirus signature database to detect malware, because the software understands how malware works! It's easy to start using SpyShelter right away. Just download it onto your PC and follow the instructions. SpyShelter will take care of the rest while leaving you free to do what really matters: enjoying yourself online. SpyShelter combines proactive protection with specific software functions to block all types of malicious attacks, even when new ones appear.
SpyShelter Firewall Review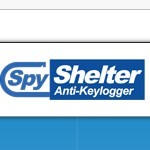 SpyShelter Firewall is a proactive defense software for your PC. It does not rely on an antivirus signature database, because our software understands how malware works. In fact, SpyShelter's proactive defense is so light, that you will not experience any difference in your PC performance. SpyShelter Firewall protects your computer by providing real-time protection against emerging threats and unknown virus variants. SpyShelter uses its own scanning engine, not based on antivirus signatures. With unique features such as a Two-Way Firewall, Access control, IPv6 Support, Real-Time System Protection, Anti Keylogger, Clipboard Protection, Screen Capture Protection, Sound Logger Protection, Webcam Protection, Keystroke Encryption, Restricted apps, Jotti Scanner, and more
SpyShelter Firewall protects you in real-time, analyzing the running processes and events. Installing SpyShelter Firewall does not affect your computer's performance; it will not cause your computer to slow down or generate extra system load. You can control SpyShelter with simple rules based on specific processes and events, or build advanced rules that are applied to thousands of possible combinations. For more information go to the official website spyshelter.com.
Overall, SpyShelter Firewall combines advanced malware protection with a multi-layered firewall that helps protect you from malicious Internet and local threats. SpyShelter software detects spyware, adware, browser hijackers, keyloggers, Trojans, bots, worms, and other security threats. With zero false positives Anti-Spyware engine and the ability to recognize unknown threats.
Download Information
License: Trial
Author: SpyShelter
Operating System: Windows XP, Windows Vista, Windows 7, Windows 8, Windows 8.1, Windows 10, Windows 11
Language: English
File Name: SpyShelter Firewall for Windows 32 and 64 bit setup exe
File Size:

SpyShelter Firewall is a product developed by SpyShelter, this site is not directly affiliated with SpyShelter. All registered trademarks and company names mentioned herein are the property of their respective owners.