Life is full of stories, and it seems the only way to share them is through photos and videos. But then the hassle begins: where to shoot, how to shoot, how to edit video footage. No more worries! YouCut can take care of all that for you – just import your photos and videos, cut them into a storyboard, add music and text, and export them for sharing. You know those videos that you never have time to edit? YouCut makes it easy for you to trim, rotate, crop, merge, and explore your video story with family and friends. It's a powerful video editor that allows you to capture life anytime, and use photos and video clips on your PC, phone, or tablet.
YouCut Video Editor Review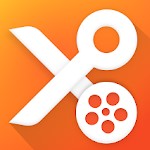 Quickly create high-quality videos and share them with family in just a few clicks. With many video templates that come with a music track, you can quickly turn your videos and photos into a beautiful multimedia story! The music track is completely royalty-free and it will fit any project. It is safe to use for YouTube and other social media, as well as for online and offline editing. YouCut's cutting mode makes the whole video or the part of it shorter to exactly the time length you need.
With YouCut, you can easily create Videos from photos and video clips with transitions, music, and similar effects in minutes. Just cut video clips, add effects and music, publish to social media or upload to Youtube. Select your desired video source, trim video clips or photos to your desired length, and add a title for a perfect video in just one click.
Overall, YouCut Video Editor, the all-in-one video maker and video editor for Windows PC is the simplest video editing software for you to create cool videos from your photos and videos. It supports various formats of videos and photos as input sources, which can be imported from your PC, mobile phone, or tablet.
YouCut Video Editor Features
Trim and cut videos: You can easily trim and cut your videos to the desired length.
Merge videos: You can merge multiple videos into one, and also rearrange the order of the clips.
Video filters and effects: YouCut provides a range of filters and effects that you can use to enhance your videos.
Add music to videos: You can add background music to your videos, and also adjust the volume of the audio.
Text and stickers: You can add text and stickers to your videos to make them more engaging.
Video speed control: You can speed up or slow down your videos as per your requirements.
Crop and rotate videos: YouCut also allows you to crop and rotate your videos to the desired aspect ratio.
Video compression: You can compress your videos to reduce the file size, making it easier to share them on social media platforms.
Video resolution: YouCut supports a range of video resolutions, including HD, Full HD, and 4K.
Share videos: You can easily share your edited videos on various social media platforms, such as YouTube, Instagram, Facebook, and more.
Download Information
License: Free
Author: InShot Inc
Operating System: Windows XP, Windows Vista, Windows 7, Windows 8, Windows 8.1, Windows 10, Windows 11
Language: English
File Name: YouCut Video Editor for Windows 32 and 64 bit setup exe
File Size:
How to download YouCut Video Editor app for PC
Using Bluestacks or MEmu emulator
1. Download and install Bluestacks or MEmu Emulator.
2. Open Bluestacks on your PC
3. Log in to your Google play account.
4. Search for YouCut Video Editor.
5. Download app.
6. Click install.

YouCut Video Editor is a product developed by InShot Inc, this site is not directly affiliated with InShot Inc. All registered trademarks and company names mentioned herein are the property of their respective owners.