Do you have a story like this? Your PC is running slow, "Hmm, it must be because the drivers are outdated". Don't worry about your system! Keep it away from critical issues by updating old drivers. There is no guarantee for your drivers if you update them manually. Driver Booster can help you with this task. It will scan the whole system, find out outdated or not compatible drivers, and install the right drivers for your operating system and hardware. Driver Booster for PC Windows automatically updates your PC's drivers, creating a happier and more stable environment.
Driver Booster Review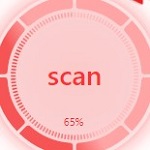 Drivers are the backbone of all PC systems. Without them, things like hardware and peripherals can't work properly. Driver Booster ensures that your system has all the right drivers installed and up to date. Driver Booster scans your computer for missing, outdated, and incompatible drivers and automatically updates them to the latest versions. It will make sure that your PC is always functioning at its best. Driver Booster works with all major operating systems, including Windows 11, 10, 8.1, 8, and Windows 7. You can be sure that it will cost you nothing to keep your computer up-to-date.
Driver Booster will scan the important bits on your computer so that your devices will always work as intended. Advanced device identification hardware support and a user-friendly interface make the driver updating process quite simple. With this free driver updater software, your computer will always keep working as expected with updated drivers. Broken and outdated ones will be replaced with a scan of million of updated drivers, so you can enjoy greater stability and performance speed on both hardware and software fronts.
Don't take any chance on your PC and a mobile device having unexpected crashes or other troubles. All driver updates come from the official hardware manufacturers and surpass Microsoft WHQL test standards. Driver Booster can alert you when new updates are available in your system and prompt you to install them. You don't have to worry about driver updates anymore.
Driver Booster Features
Automatic Driver Scanning: Driver Booster automatically scans the system and detects outdated, missing, or mismatched device drivers.
One-Click Driver Update: Driver Booster allows users to update drivers with just one click, saving time and effort.
Game Boost: Driver Booster has a Game Boost feature that improves gaming performance by optimizing system resources and updating relevant drivers.
System Optimization: Driver Booster provides system optimization features, such as disk optimization, network optimization, and system cleanup, to improve system performance.
Backup and Restore: Driver Booster allows users to back up and restore device drivers, ensuring that they can be easily recovered in case of system crashes or hardware failures.
Driver Uninstall: Driver Booster provides a driver uninstall feature that allows users to remove unwanted or incompatible drivers from the system.
Scheduled Driver Scanning: Driver Booster allows users to schedule automatic driver scanning and updating, ensuring that drivers are always up-to-date.
Compatibility Testing: Driver Booster checks for driver compatibility before installing them, ensuring that the driver is compatible with the system's hardware and software.
Multilingual Interface: Driver Booster is available in multiple languages, making it accessible to users around the world.
Technical Support: Driver Booster provides technical support for users, with options for email and live chat support.
Download Information
License: Free
Author: IObit
Operating System: Windows XP, Windows Vista, Windows 7, Windows 8, Windows 8.1, Windows 10, Windows 11
Language: English
File Name: Driver Booster for Windows 32 and 64 bit setup exe
File Size:

Driver Booster is a product developed by IObit, this site is not directly affiliated with IObit. All registered trademarks and company names mentioned herein are the property of their respective owners.